When planning our work on behalf of Birmingham City Council on the Dudley Road Improvement Scheme, we agreed to undertake a series of social value initiatives.
Once the project was underway, we consulted with local stakeholders to gauge interest and feasibility in terms of the types of projects we could collaborate on. One such stakeholder was St Patricks School.
We have undertaken many social value projects when partnering with Birmingham City Council, including the designing of benches for the local area. We suggested this to the school and they were delighted to get the children involved.
A competition was rolled out for pupils to create a design themed around the local area. The winner would see their design come to life – artwork laser cut into the bench back. Both ourselves and Birmingham City Council chose the winning design which was unveiled by our winner and fellow classmates.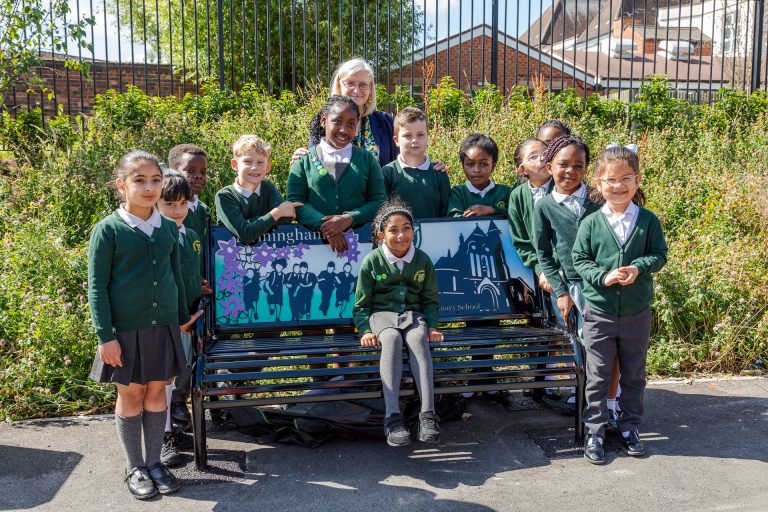 McPhillips Contracts Manager Paul Handley commented: "It has been a real pleasure for our McPhillips Dudley Road team to work with the children of St Patrick's School. The children rose to the challenge by producing some great pieces of artwork, which presented us with a real challenge when selecting a winning entry. The bench looks fantastic, it's a wonderful legacy for both ourselves, Birmingham City Council and the school."
Back